to Monkey Manor!
Come on in if you need help with graphic design, commercial video, or copywriting.
We are ready and happy to help you create a unique brand.
This is us:
Jeff has more than 20 years experience in Monkey Manor. He is a graphic designer, and also writes and produces commercial video.
He's also into extreme skydiving, monster trucks, and ninjitsu. (Sometimes all at the same time.)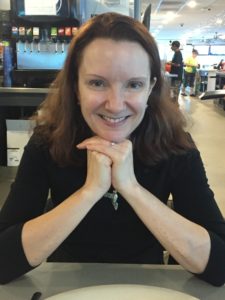 Meg has more than 20 years experience ghostwriting and editing, including marketing copy, blogs, SEO-optimized content, novels, memoirs, book proposals, nonfiction books, and scripts.
She also writes web content (but not the silliness about the skydiving).
Our mascot. HIs name is actually just Jack, but he's trying to get a nickname thing going.
We try to humor him as much as possible. It keeps the HR complaints down.
Do your website, print materials, logos, and videos look like they're the same species, or are they all over the zoo?
Sometimes you just need a tweak to your existing materials. We'll take a look and tell you what we like (and what we don't.)
No one has ever accused us of creative indifference!
From business cards to billboards—and everything in between—we can create a unique, cohesive brand identity for your company.
That's fancy talk for we can make cool stuff for you.
And have fun while we're doing it!
Video is a great way to shout from the treetops.
We can write an engaging script and put together the elements needed to produce it.
We have a great crew of similar-minded simians who work with us to shoot and edit awesome content.
We've been working to help Vegas the Network get their marketing materials up and running.
Their most recent show The 900 Series is currently running on the Motor Trend Channel.
If you have a creative project in mind, get in contact with us today!
We look forward to hearing from you.
Jeff Zampino, Chief Chimp in Charge
Type Monkeys
Las Vegas, NV
Phone: 702.533.0588